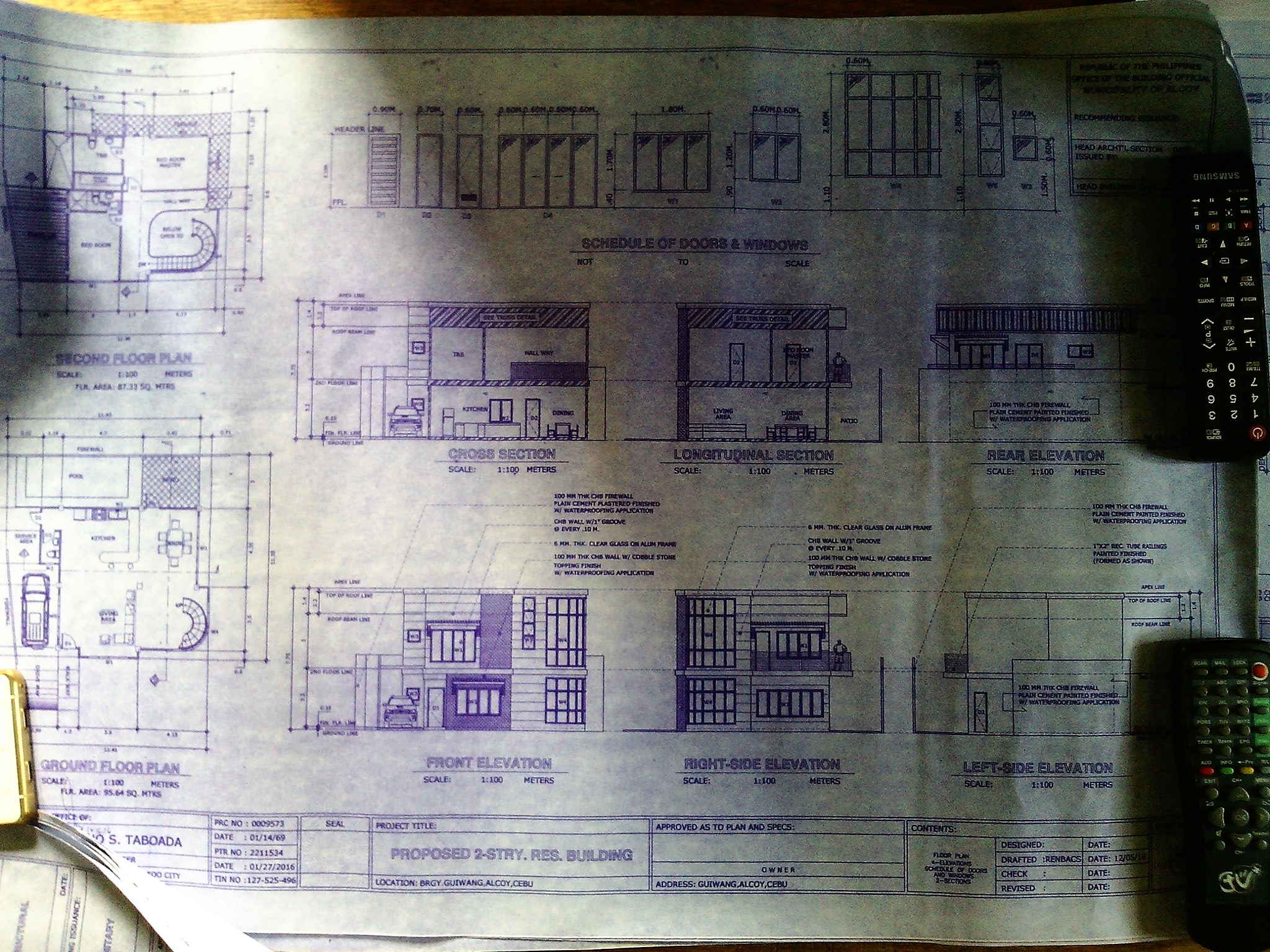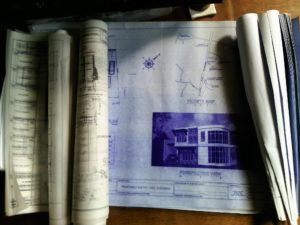 The following steps in securing your building permit could take days or even weeks or months depending on the city or municipality you are in. The fees also vary.
Step 1 – Secure and Fill out building forms, sanitary permit forms, electrical permit forms, endorsement forms available at your local municipal or city engineer's office. Have all forms signed and sealed by your architect, engineer, master plumber, and electrical engineer. Prepare the usual attachments – detailed costing analysis; blueprints 7-8 sets; building design in text form; photocopy of PRC ID's; PTR (professional tax receipt) of your engineer / architect, master plumber, and electrical engineer; structural analysis; lot sketch plan (can be easily obtained from the city or municipal assessor); original and photocopies of your lot's latest tax receipts, title / deed of sale, tax declaration.
Step 2 – Obtain a Barangay Resolution by submitting one copy of your blueprint and lot documents at the Barangay Captain's office where your lot belongs. The barangay captain will schedule a site survey on your lot to make sure there are no problems.
Step 3 – Fill out zoning clearance form and pay corresponding fees at the municipal or city zoning office. The zoning office will further verify that your lot has no outstanding problems and is classified correctly as far as construction is concerned.
Step 4 – Secure and pay fees for fire clearance at your local fire department.
Step 5 – Submit all above-mentioned documents and clearances at the city or municipal engineer's office / office of the building official. They will schedule another survey to further check on your lot and to see if you have not started construction yet. They will check if your planned structure abides by the national building code and other relevant environmental laws especially if your lot is near a body of water. Fines will be charged accordingly if you've started construction prior to the release of your building permit. After the site inspection, the municipal engineer will compute the fees for your building permit. The fee will be based on the size of your structure.
Final step – Secure computation of fees slip from the municipal engineer and pay your fees at the city or municipal cashier / treasury.
Please note that you will be required a building permit when you secure your water or electrical installation application. It is illegal to construct without a building permit.