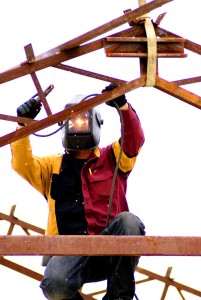 It is important to know the phases of construction to guide everyone involved in the project – be it residential, commercial, or industrial. The construction industry is certainly a very interesting field not just for architects, civil engineers, or other engineers because it is not only lucrative, but is also a very interesting industry to learn from – professionally and academically.
Phase 1 is acquiring the lot. Solicit ideas for the design and start the planning. Study and develop concept designs for the plans and perspectives. Submit your plans for the building permits at the office of the building official so they can check your structural, architectural, plumbing, and electrical designs.
Phase 2 is when the owners decide to proceed with project implementation based on the approved design blueprint. It is important to calculate the project cost for the purpose of benchmarking the deliverables for the project. The cost analysis is based on the quantity surveys for the structural, architectural, plumbing and electrical plans based on the technical specifications set by the architects and / or engineers involved. Further on the project implementation, you will also need to hire project inspectors, managers, and supervisors to control, check, balance, and monitor the progress as per project timetable.
Phase 3, the final phase, is when the contractor secures permanent power to energize the electrical systems. At this point, the occupancy permit will also need to be processed. This phase is where you need to do punch listing, balancing of design items, and correction of defects if there are any. At this stage, you will also need to rectify works that are not in conformity with the standards.
The technical term project close outs and turn-over is when everything is completed and turned over to the customer / owner. After all is well, the building project enjoys a one year of warranty by the contractor. (by Engr. Josifer Bejer – project manager and consultant)